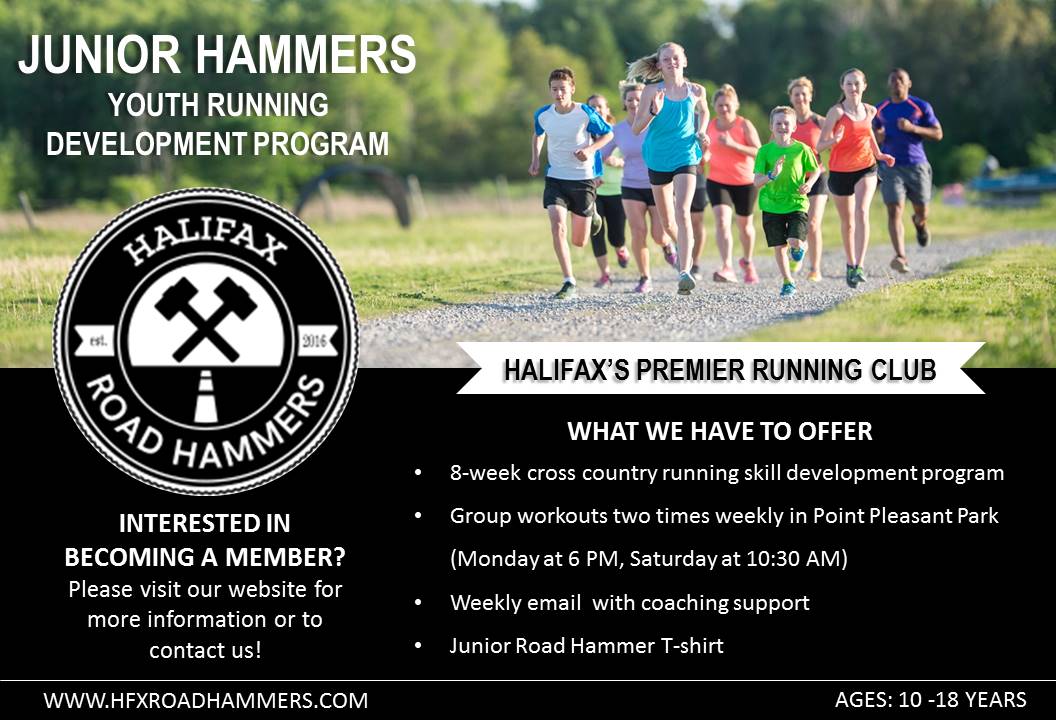 The Road Hammers are excited to launch the Junior Hammers youth Running Program starting September, 2017!
The program will consist of the following:
8-week cross country running skill development program
Group workouts two times weekly in Point Pleasant Park (Monday at 6 PM, Saturday at 10:30 AM)
Weekly email with coaching support
Junior Road Hammer T-shirt
Interested in becoming a member, or looking for more information? Be sure to go to the contact us page on the website!