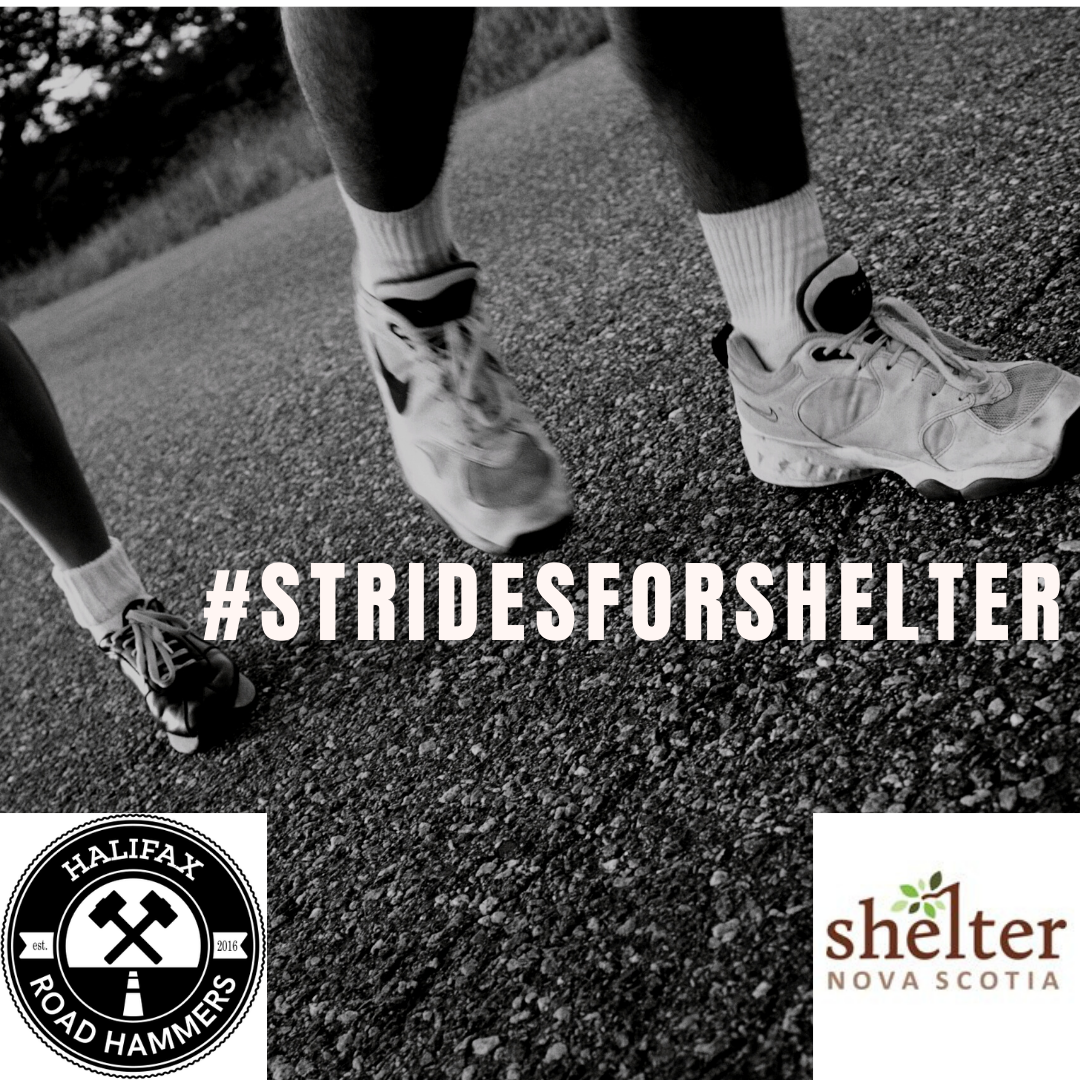 The Halifax Road Hammers, one of Nova Scotia's largest running clubs and leaders in the running community have spent the last nine months finding innovative ways to stay connected with each other during the periods when they are forced to run apart. This December, they're coming together, while apart, to raise funds and awareness around the issue of chronic homelessness in their home city of Halifax.
A total of 30 teams of four will each run 477km, representing the latest number of homeless in Halifax, during the month of December, asking friends, family and community members to sponsor their efforts through a donation to Shelter Nova Scotia.
"We have a group of incredible runners on our team, but more impressive than their running feats has been the resiliency they have shown over the course of the last year," says Lee McCarron, coach of the Halifax Road Hammers. "This is a group of people who each have personal challenges and obstacles they have had to overcome during the pandemic – and yet they have found a way to stay focused and supportive of each other throughout. I wanted to package up that energy, grit and determination and offer it to a group of people who need our help."
Recent media coverage from CBC Nova Scotia reported that there were 477 people who are homeless in Halifax, with that number set to rise. Of those 477, 375 are considered chronically homeless – meaning they've been without suitable housing for six months or longer. Comparing that number to October 2019, there were 230 people in Halifax who were homeless, 140 who were facing chronic homelessness.
"As a running coach, I always preach control what you can control. That's never been more apt than during this pandemic," says McCarron. "By focusing on our mindset, action and attitude we can take the best care of ourselves and do what we can to strengthen our community." 
Those looking to support the Road Hammers as they tackle over 13,000 kms can make a donation to Shelter Nova Scotia by visiting www.shelternovascotia.com/contribute , noting in the "who are you honouring?" field that they are contributing in honour of the #StridesforShelter initiative.
"The support of our community is critical in what we do at Shelter Nova Scotia. We provide support to over 1,300 people a year and operate six facilities 24/7," says Jayme Lynn Butt, PR & Fundraising Manager for Shelter Nova Scotia. "By supporting us, you are supporting the province's most vulnerable populations."